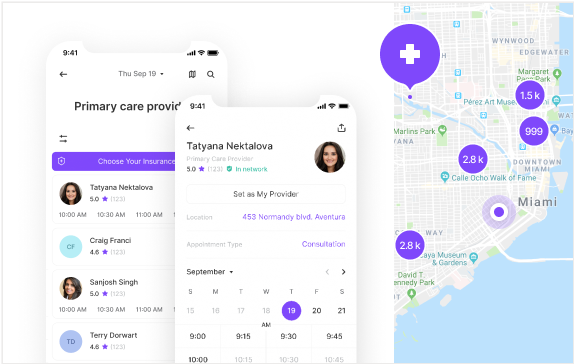 What you should know:
– Carenet Health – a provider of 24/7 healthcare engagement and on-demand telehealth solutions – announced today that it has acquired OpenMed, a digital innovator to close care gaps that enables access to care and supports real-time collaboration between healthcare providers / risk – load-bearing units (RBOs) and providers.
– The acquisition will add an advanced communications and planning platform and global software development engine to Carenet Health's resources.
---
Programmatic access to care
OpenMed's SaaS-based, programmatic access-to-care platform was founded in 2015 and connects physicians, patients, healthcare plans, laboratories and other healthcare providers via mobile apps, text messaging, email, interactive voice response and live / phone communication. More than 5 million providers are available through OpenMed – from medical and vision to dental and behavioral health providers. OpenMed's platform enables appointment scheduling, reverse scheduling, directives and requisition services – closely connecting patients, services, providers and payers. OpenMed also offers an on-demand telecommuting solution.
---
Plans after acquisition
Carenet president Mick Mazour said the acquisition increases the size of Carenet's clinical team and engagement teams as well as its offshore presence. He also predicts rapid growth in the number of health consumers that Carenet will connect with now – a figure that already had an average of 70,000 multi-channel interactions per day. Once the acquisition is completed, OpenMed will operate as a division within Carenet Health.
"From our conversations with millions of healthcare consumers, we know they are no longer satisfied with the status quo. They want the kind of very personal support, channel choice and technology-enabled access that they receive in other areas of their lives," Mazour said. "Carenet's growth initiatives continue to focus on optimizing all aspects of the healthcare experience and helping our customers deliver exactly what consumers need when they need it."